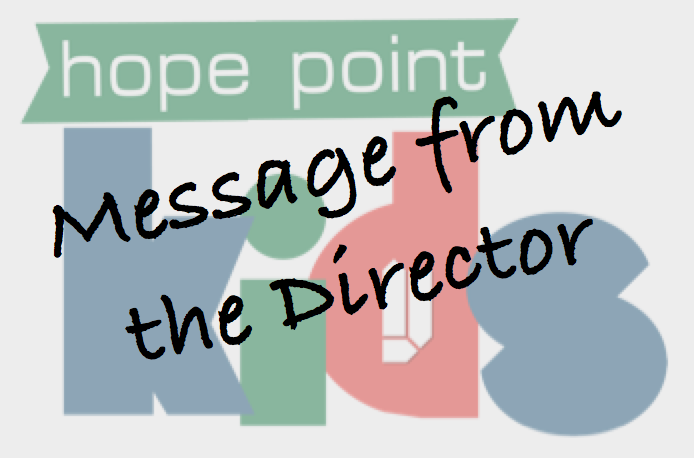 Elementary Parent Information
Announcements about new and exciting things we don't want you to miss this fall!
Spiritual habits are essential as we learn to Applaud God, Follow Christ, and Live on Mission. The younger we develop discipline in our lives, the more faithfully we can  walk with the Lord. It's all about discipleship.
A tool we use in Hope Point Kids is The Gospel Project. The new cycle of our curriculum begins September 2, 2018. The 3-year journey through Scripture teaches the Bible as one big story and connects every part of the story to Christ. It is our greatest desire for children to realize that they can be part of the story through a personal relationship with Jesus!
Discipleship begins at home and the task can be overwhelming.  In HPKids, we want to partner with you, equip you, and be your biggest cheerleader.
We hope you will take advantage of these discipleship tools:
Journal Page! This sheet has a recap of the Scripture we studied, questions to consider about the passage, and family discussion starters. It's perfect for Sunday lunch conversations! Grab one on Sunday or download a copy from the HPKids blog.
Parent Guide! Download the parent guide corresponding to the current lesson from the HPKids blog.  It is a devotion tool for you and encouragement as you lead your family.
*NEW* Devos on the Go! For busy families, it can be difficult to have traditional family devotions. This series of pictures provides a snap shot of our lessons, Bible Skills, and Scripture Memory. They can be on your phone or flashcards. Use them in the car or waiting in a restaurant.
*NEW* Party Incentive Plan!  In order to encourage kids in developing spiritual habits, we have created a ticket system to win class parties. Children will earn tickets by bringing their Bible to church, bringing a friend, completing their journal page, memorizing scripture and more. When the class reaches their goal, we will celebrate with a party one Sunday morning.
Please "like" and "follow" Hope Point Kids on Facebook and bookmark the blog. The majority of our communication to parents is through these two avenues.  Please email elementary@hopepoint.org if you have any questions or if we can minister to your family in any way.
—-
If you are interested in learning more about The Gospel Project for Kids, watch THIS.
If you are curious about the gospel, look at THIS.
If your child is asking lots of questions, or has already made a decision to follow Christ, email elementary@hopepoint.org to sign up for the next Starting Point for Kids class.